Conferences and workshops
We organize events and workshops on various themes in order to support companies
and organizations at each stage of their development.
More details
Attraction and recruitement
– "Neuromyths" in recruitment
– How can recruitment strategies be adapted to the skills required?
– How to optimize sourcing?
One boarding
– How to secure recruitment?
– Set up an integration programme
Support for employees
– Identify management styles and support managers with new HR tools and processes
– Design and launch a training/education plan based on the skills to be developed and the interest of employees
– How can I identify the potential of my employees?
Talents retention
– Design retention tools for each population concerned
– How to protect the company against the risk of talent loss?
Process
– Build  processes adapted to my company's strategy
Team management in a difficult context
– Identify talent and build teams in a merger and acquisition context
Data
– Optimize and organize the data architecture in order to study the data and evaluate the ROI of HR policies
– Identify the impacts of digital technology on the HR function and set up a relevant organisation
– Identify "Data Privacy" issues and associated action plans
Sponsorship of skills and sharing of experience:
Our company and our team are driven by the development of each individual as a source of value for society. We are also convinced that skills acquired outside the professional context are strengths in understanding future issues related to the world of work. Once a month, we support associations that touch us and people that are particularly close to our hearts in order to support them in their daily actions and struggles.
Our goal is to promote academic and professional success at all levels and for all. 
Student
– Getting to know me
– Learn how to build a network
– How can I optimize my job search?
Relationship management
– Recognize psychological games
Challenges of life
– Turning my illness into a career asset
– Disabled workers: training and integration
Retirement, the beginning of a new life
– Reinventing yourself after the end of your professional life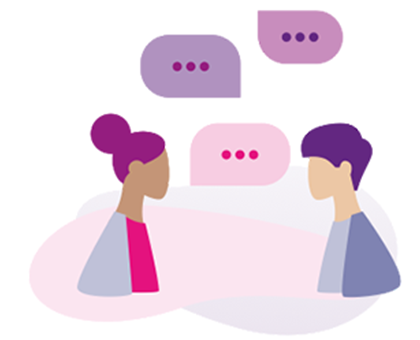 Peak to Peak Relationship
Looking for more information or would like to share your needs with us?
Fill out the contact form!